Open Data Day 2020!
Open Data Day is an opportunity to showcase the benefits of open data and encourage the adoption of open data policies in government, business and civil society.
The Queensland Government is committed to making high-value datasets freely available, improving the quality of data and working with innovators to solve community problems, create jobs and improve services for Queenslanders.
This year, representatives from Queensland Government, academic and private sector celebrated Open Data Day at the State Library of Queensland's Making Meaning: Collections as Data Symposium on Friday 6 March 2020.
Making Meaning: Collections as Data was a one-day symposium featuring influential and challenging speakers from the research, government, digital humanities and GLAM (Galleries, Libraries, Archives and Museums) sectors.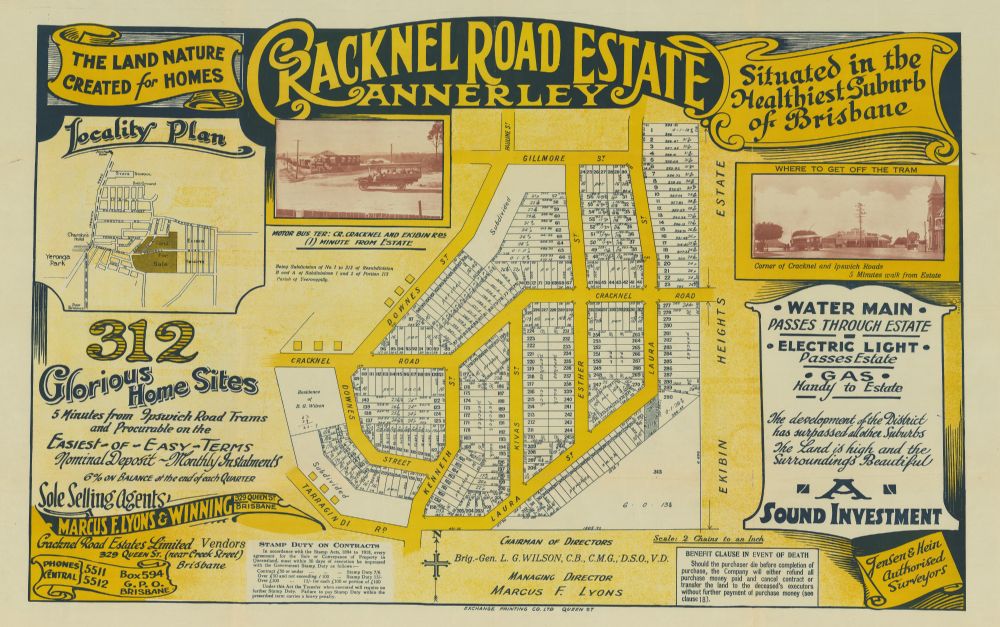 View item in the State Library of Queensland catalogue
ATTRIBUTION: Cracknel Road Estate, Annerley Marcus F. Lyons & Winning, Land Agents; Jensen & Hein, Surveyors. Out of copyright. For further information http://www.slq.qld.gov.au/home/copyright.
Making Meaning aimed to raise awareness of the potential of collections as data and build a community of practice in Australia. It was an ideal forum to celebrate Open Data Day.
The event included two keynote speakers, interactive break-out sessions and lightning talks to build understanding and expertise and showcase best practice examples of collections as data.
Follow the conversation
#slqmakingmeaning
#collectionsasdata